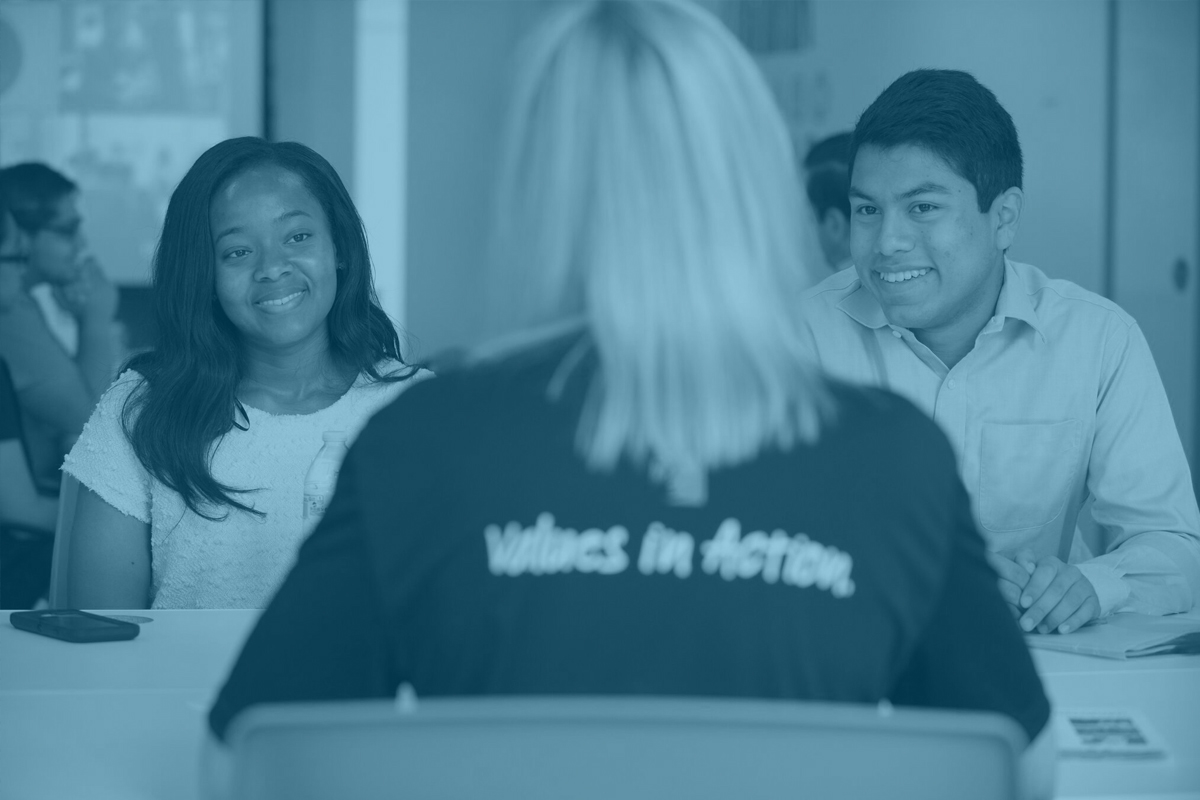 Building a Talent Pipeline
Together we can transform Chicago.
Career Partners
Chicago Scholars is preparing today's students to be Chicago's leaders of tomorrow. These future leaders are strong, determined, and represent the best of the city's diverse talent. Chicago businesses – seeking the best talent in the city — understand the many benefits of a diverse workforce. We connect talent with opportunity.
The Chicago Scholars network includes more than 500 diverse alumni and more than 1,500 college students who are academically ambitious and eager to make their mark on the Chicago business community.
What do Career Partners do?
Promote opportunities and/or hire interns or full-time employees from the Chicago Scholars network of students and alumni.
Participate in the First Look Company Exploration and Career Fair in the summer.
Host Scholars for internships, job shadows, or company visits.
Attend a Career Exploration Workshop.
Provide industry specific Mentors from their organization for Scholar upperclassmen.

Why become a Career Partner?
Access to a diverse group of Scholars who have attended some of the best schools in the nation.
Give your employees opportunities to mentor the next generation of Chicago business leaders.
Grow your diverse talent pipeline and provide home-grown talent with opportunities to lead within your organization.
 
Partner with us
Learn more about becoming a Career Partner or to provide and share internships or full-time positions with our Scholars.