College ACCESS - lAUNCH
Scholars join College Access: Launch during their junior year of high school. During this first stage, we support our Scholars as they apply to colleges, enroll in a best match-fit college of their choice, and begin building their leadership skills.
We match each Scholar with a professional college counselor for 8 one-on-one counseling sessions, guide them through a specialized curriculum of college access workshops, and place them in a mentoring cohort with 3-4 experienced adult mentors and 6-7 Scholar peers.
Through this comprehensive support system, Scholars submit up to six applications to best match-fit colleges from our list of more than 175 college partners, in addition to any other institutions they choose. In October, our college partners come to Chicago for our annual Onsite Admissions Forum. Scholars complete up to 6 one-on-one interviews with admissions officers, receiving early admissions decisions, scholarships, and early evaluation feedback. Through this process, many Chicago Scholars are admitted to their top-choice colleges long before most students have applied.
We then help Scholars through the decision, financial aid, and enrollment processes to ensure they begin college in the fall following their high school graduation.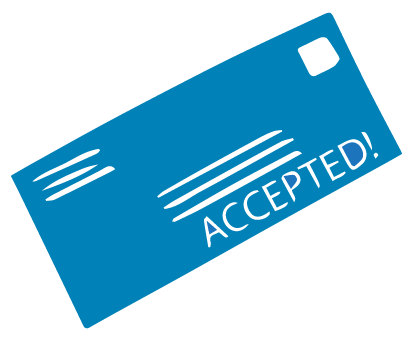 At Onsite, the Class of 2022 received 2,000 acceptances and were awarded more than $64 million in merit aid
At Onsite 2017, the Class of 2022 received 2,000 acceptances and were awarded more than $64 million in merit aid
The Class of 2022 represents 75 neighborhoods and 105 high schools in Chicago
The Class of 2022's average unweighted GPA is 3.69