Our Vision
A vibrant Chicago powered by diverse leaders from every neighborhood.
Our Mission
We uniquely select, train, and mentor academically ambitious students from under-resourced communities to complete college and become the next generation of leaders who will transform their neighborhoods and our city.
EDUCATION + MENTORSHIP + LEADERSHIP = TRANSFORMATION
WE BELIEVE
EDUCATION + MENTORSHIP + LEADERSHIP = TRANSFORMATION
Our Seven-Year Model
Through college counseling, mentoring, and by providing a supportive community to our Scholars through each phase of our program: College Access: Launch, College Success: Lift, College to Careers: Lead, we ensure that they reach their full potential as students and leaders.
86% of Chicago Scholars Graduate college within 6 years.
According to the University of Chicago Consortium on Chicago School Research, only 48% of their peers earn a degree within six years.
Upon graduation, our Scholars move into leadership positions across Chicago, helping to drive the economic future of their communities and our thriving city.
College access: Launch
Scholars navigate the college application process, enroll in a best match-fit college, and begin building leadership skills.
College Success: Lift
Scholars are supported throughout college to practice self-advocacy, develop leadership skills, and utilize their networks on and off campus.
College to Careers: Lead
Leadership development training helps Scholars successfully transition into and advance in their careers.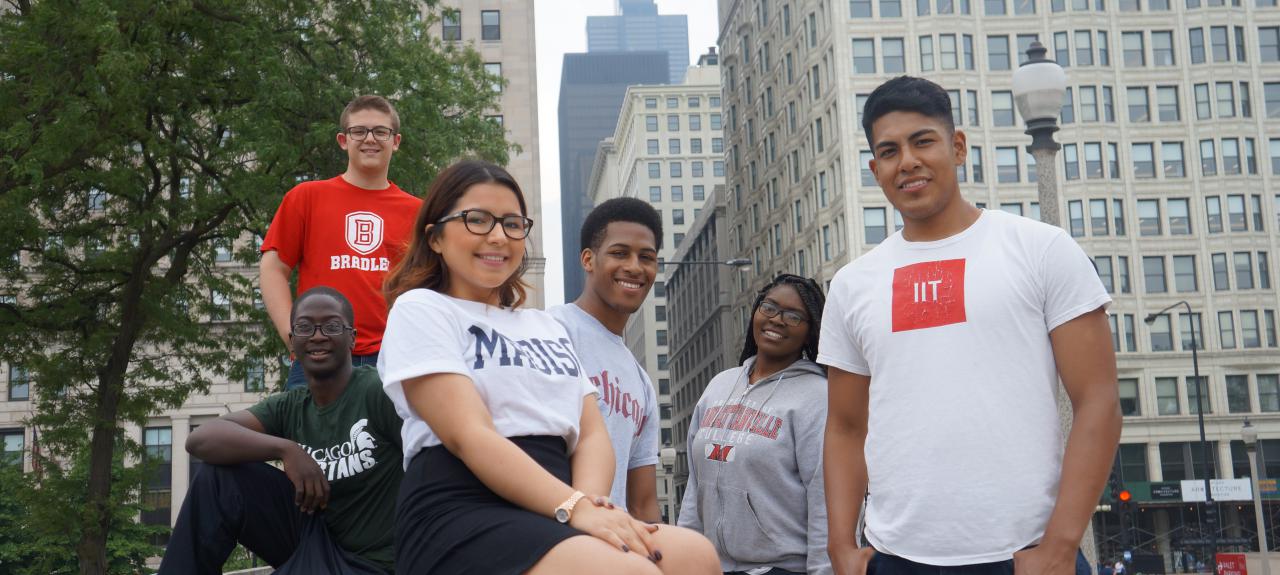 Sign up to stay informed about our work!
Chicago Scholars: Email List
Connect with Us on Twitter
"If you have a passion for something and you think that you have a good idea, run with it. Just know that it will t…

https://t.co/J3aWD8sjRo

"When I went to school in October none of my peers had even started [their college applications] and I was already…

https://t.co/6MdEmWSpFb
Give with confidence
We're rated 4 stars on Charity Navigator.