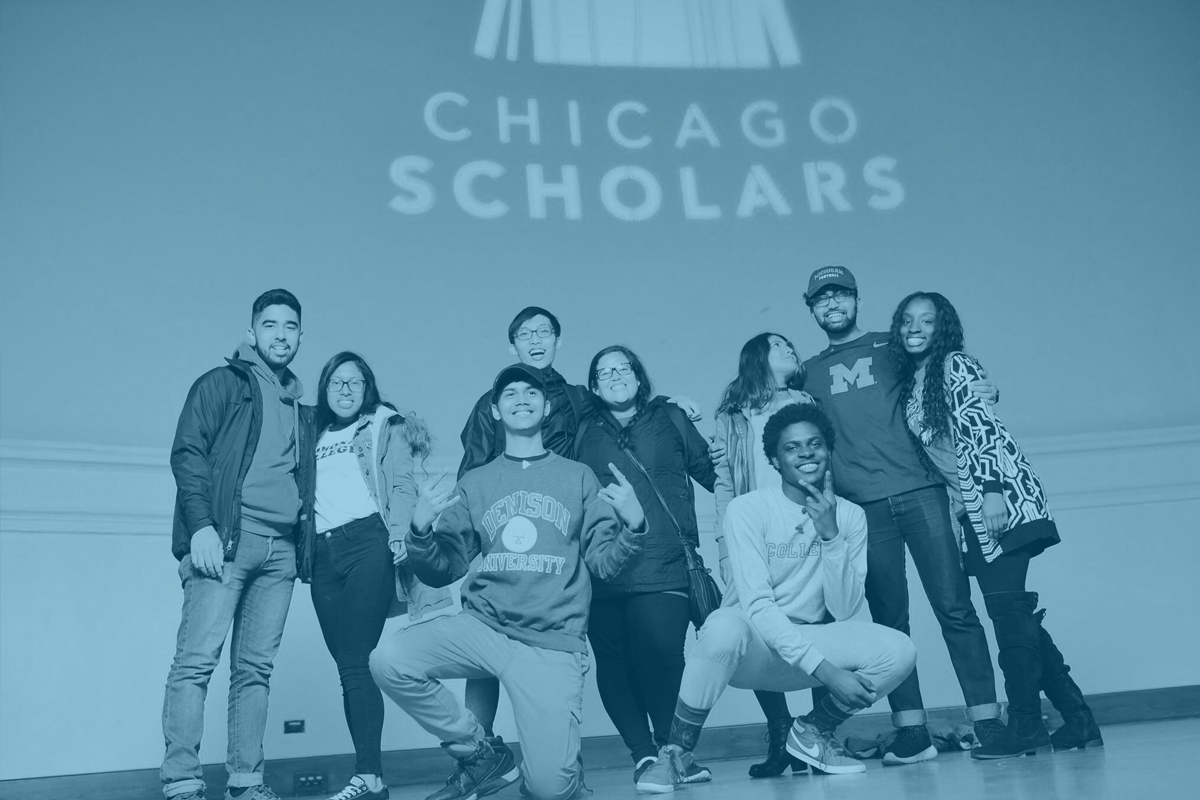 There are so many ways to get involved.
Be part of our community
Whatever your resources or skill sets, whether you're a company, organization or individual, we need your help. Join us in equipping the next generation of leaders with the skills, opportunities, and resources they need to succeed.
Corporate Partners
Chicago Scholars partners with Chicago's top companies to help our talented, first-generation, under-resourced Scholars transition successfully into college and careers in Chicago. Our talented Scholars are Chicago's future leaders, and by accelerating their leadership potential, our High 5 Partners create a diverse talent pipeline that keep their companies—and our city—economically sustainable for years to come.
Who's This for?
Companies looking to invest in Chicago's future talent in multiple tiers.
College Partners
We believe strong partnerships with colleges and universities are crucial to student success. Chicago Scholars officially partners with nearly 200 colleges and universities across the nation.
Who's This for?
Colleges and universities looking to recruit the most talented students from 70+ communities in Chicago.
Career Partners
Chicago businesses–seeking the best talent in the city—understand the many benefits of a diverse workforce. We connect talent with opportunity.
Who's This for?
Businesses looking to access a diverse group of Scholars who have attended some of the best schools in the nation and give their employees opportunities to mentor the next generation of Chicago business leaders.
Community Partners
Chicago Scholars partners with community-based organizations to collectively impact high-potential, underserved students in Chicago.
Who's This for?
Community-based organizations looking to establish a stronger network of relationships and gain access to more resources and events.
Mentor
The Chicago Scholars Mentoring Program pairs our Scholars with adult mentors from across the city of Chicago. We have developed a successful program equipped with a strong curriculum, effective technology and staff support. There are two types of mentorship programs at Chicago Scholars: College Access Mentors & Career Mentors
Who's This for?
People looking to serve as important guides and offer advice to our first-generation and under-resourced youth as they tackle the college admissions process during their senior year of high school, their transition to college, and ultimately throughout their first year of college. Additionally, Career Mentors support Scholars in learning about career paths, building their resume and expanding their network.